This game is making part from the popular series of Crush the Castle. It is an amazing game, filled with action and suspense. Released in 2010, Crush the Castle 2 had gained a lot of popularity amid the teens. Across the world there are millions of players that are spending their time playing this online game.  You can play it no matter the country for free. This game is produced by Armor Games Inc., and it was programmed by Joey Betz. It is a great game, having many positive reviews from the gamers. This game is similar to those from the same series but a bit more improved. Within it you will discover new maps, new power ups and so on. Also, in this sequel were added new weapons, more performing and more spectacular.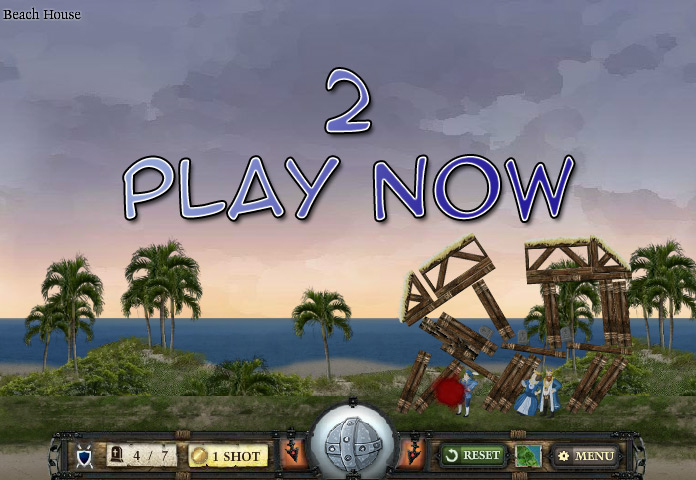 Game description
Crush the Castle 2 is the sequel of Crush the Castle 1. In this game, the Redvonian King is not pleased by the last conquers and he wants more than that. After hearing rumors that the King Blutias has new castles, more firmly constructed he is even more determined to crush them all. As a following, he is sending his loyal servant, Siege Master, to gather the finest minds from the kingdom with the sole purpose of destroying all the enemy's castles. However, in this game, Siege Master is accompanied in his mission by another loyal servant of the Redvonian King, Halgrim who is the finest mason. The mission of those two is to destroy the entire kingdom of Blutias.
Crush the Castle 2 is a spectacular online game. It is making part amid the few physics- based games that actually can entertain a person. There are many action games online, but many of them are just for killing the boring. This game is different as you have to cross over different obstacles to reach your goal as well you don't get to upgrade at other levels easy. It is a difficult game and you need to have some skills of strategist if you want to finish it. This game comes at the package with new weapons that can be toss with the trebuchet.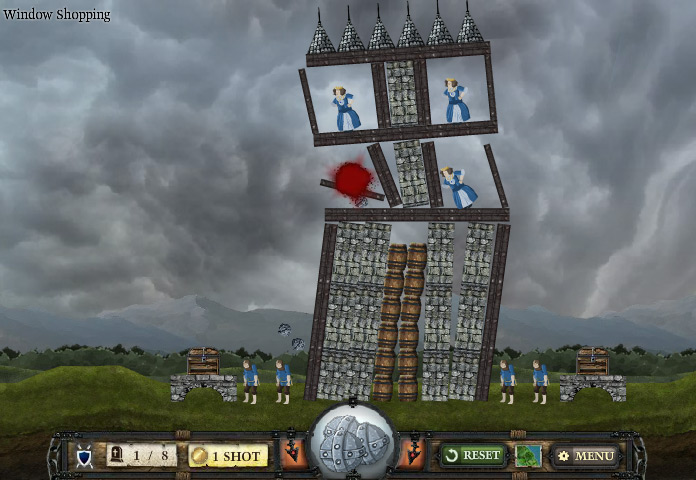 You will have part of spectacular weapons as ice grenades, greek fire, some stuffs that can create a Black Hole and some jars that are filled with electric eels. These new weapons will be unlocked gradually as you advance in the game. At each level you will get part of a new performing weapon that will help you to crush all the Blutias castles.
How to play Crush the Castle 2
The instructions for this game are quite simple. You need only the help of the mouse to move on the map and to be able to crush the castles. To start the game, you will need a castle on your own. You can create one or you can use a castle that was already built. If you want to build your own castle you can choose the option "Built Your Own". You can add anything you want for your castle to be a solid one.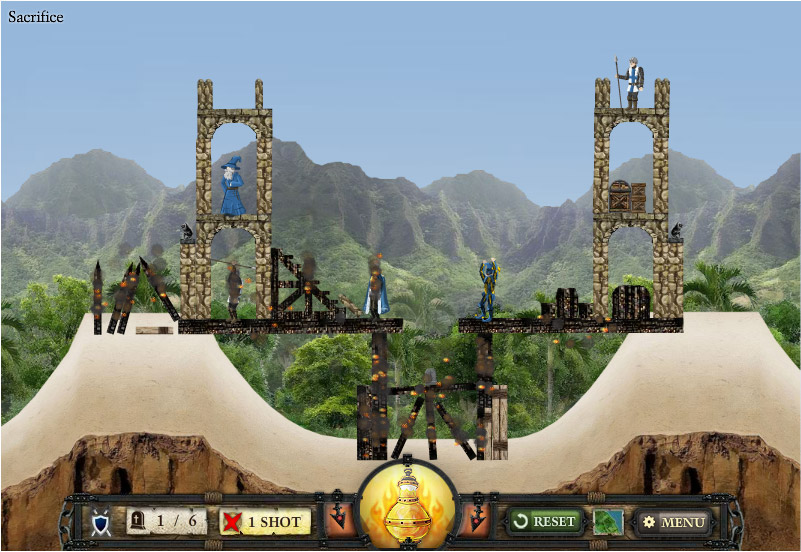 However, if you are not sure that your castle will be able to resist to a first attach you can choose to build another one. Still, if you feel more comfortable with an already built castle you can choose the option "New Game". After you have the castle you can start attacking the enemy's castles. Once you've finished attacking and destroying a certain number of castles you will be able to upgrade to a new level. Once you will reach a new level you will be capable to choose the next target by going with the mouse on the map.